Give us a call
08 8232 9515

Send us a text
0419 498 565

Visit the practice
Shop 50, 81 Carrington Street, Adelaide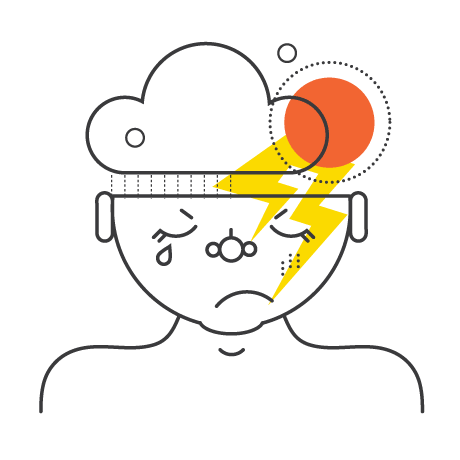 Frequent or unresolved tension headaches indicate a build-up of tension from things like old neck injuries, postural problems, computer work and even mental stress.
Pain or tension is felt in the forehead or base of the skull and is often accompanied by high tension through the spine and neck and shoulder muscles. Although you can usually function ok with a tension headache they affect your enjoyment of life and performance.
Migraines are debilitating and have a wider range of symptoms. The headache tends to be on one side of the face, and other symptoms can include noise and light sensitivity, visual changes and nausea. Migraine triggers include stress, lack of sleep, some medications, hormonal cycles, chocolate, caffeine, cheese and alcohol. Most migraine sufferers have a tension pattern centring around the upper back.
At Lifewise, we use a very gentle Chiropractic method known as Network Care. This non-manipulative technique helps you to release pressure and tension. Our goal is to fully resolve the underlying patterns that are the source of your headaches or migraines.
It takes just one visit to know how we can help