Give us a call
08 8232 9515

Send us a text
0419 498 565

Visit the practice
Shop 50, 81 Carrington Street, Adelaide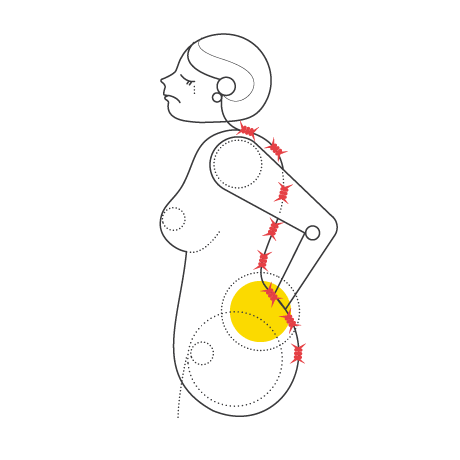 Back pain occurs for many reasons. These can be physical injuries like lifting something too heavy, falls or sporting accidents that force and damage the ligaments, discs, muscles and joints.
More insidious is the back pain that starts without any obvious cause, or with something very simple you've done 1000s of times before. Tensions typically build up slowly in layers over time, caused by poor posture, too much sitting, or even mental and emotional stress. Back pain, especially long term back pain, is seldom a one-cause, one cure situation.
Back pain and tension is often a sign of loss of flexibility in the spine and imbalances in the muscles. Whole areas become locked and rigid. Over time this can lead to wear and tear or arthritis.
At Lifewise, we use a cutting-edge, gentle Chiropractic approach known as Network Spinal Analysis or Network Care. This non-manipulative technique helps you to release tension and properly resolve the underlying patterns that are the source of your back pain.
By freeing up movement and flexibility we prevent future problems and get you back to life as you want to live it. You feel stronger and better able to support yourself.
It takes just one visit to know how we can help