Give us a call
08 8232 9515

Send us a text
0419 498 565

Visit the practice
Shop 50, 81 Carrington Street, Adelaide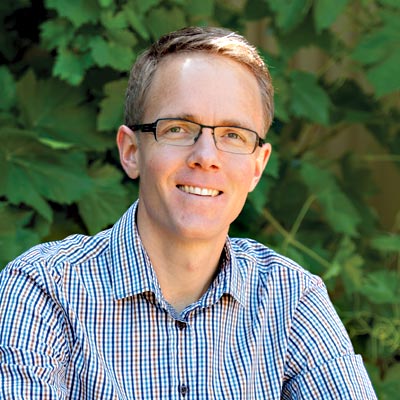 Gentle Chiropractor, Network Care Practitioner
B. Health Science (Adelaide)
M. Chiropractic (Macquarie)
Member of the Chiropractors Association of Australia (CAA)
From an early age I was very curious about how our bodies work. I was fascinated by the trillions of cells all working together in harmony as tissues, organs and systems to keep us alive and healthy. I was heading towards studying medicine, but decided it was too much about what treating what goes wrong in our bodies, and not enough about how to help them work at their best.
Through a lot of research about many health disciplines I found the best fit in Chiropractic. I really connected with the idea that the way to health is by seeing our bodies as a whole and working to release the blocks that stop them working naturally.
After five years of intensive university training in Chiropractic I came across Network Care. I loved how it makes sense about why bodies wind up and "go wrong", and that we're fundamentally not well adapted to the challenges and stresses of our modern world. I also found it the most effective technique for me in helping people's bodies unwind and live to their potential. Because Network Care is a modern, cutting edge method that is constantly evolving, I regularly attend professional seminars to update my knowledge and skills.
I established Lifewise in 2006. The practice environment is relaxed and peaceful, so it is a naturally de-stressing place, a small step away from the challenges and pace of life. The name Lifewise reflects that our bodies and lives are interconnected, and that it's the inner wisdom of our bodies that allows us to heal and thrive. It is exciting and fulfilling to work with a method where I see people change and grow in so many positive ways.
I believe in practising what I preach which is generally leading a balanced and healthy lifestyle. Outside of practice I enjoy reading, keeping fit by bushwalking and rock-climbing, and eating really well. I spend a lot of time with my wife Bridget, and four young children Tom, Ilsa, Carys and Lucy. I also trained as a classical singer and have sung professionally with some of Australia's best choirs and vocal ensembles.
It takes just one visit to know how we can help