Give us a call
08 8232 9515

Send us a text
0419 498 565

Visit the practice
Shop 50, 81 Carrington Street, Adelaide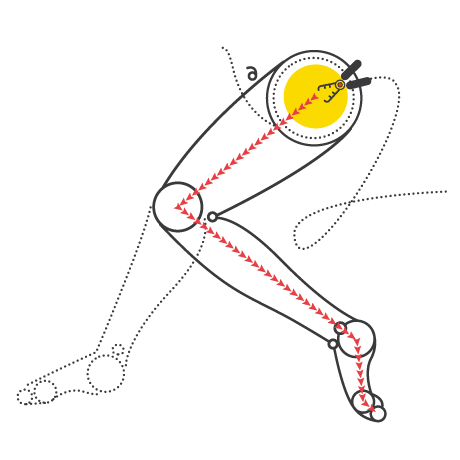 The Sciatic Nerve is a big nerve that runs from the lower back (L4-S3), through the buttock and down the back of the legs. Problems arise when the nerve is irritated due to mechanical pressure, or inflammation.
The most common causes for sciatica are disc problems and spinal degeneration. Less common are spinal stenosis, congenital problems, and even muscle tension in the piriformis buttock muscle.
Sciatic nerve symptoms can be frustrating and debilitating. Shooting pain and numbness down the leg is often accompanied by lower back pain, muscle spasm and inflammation.
These problems are usually a sign of long term dysfunction and wear and tear in the lower back and pelvis.
Our goal is to help identify how and why your sciatic nerve is irritated and get you on the path to recovery as quickly and painlessly as possible.
Network Care is a solution that aims to take the pressure off the nerve, release muscle spasm and reduce layers of tension. Improving movement and function in the area is important so your body is able to heal itself and future problems are minimised.
It takes just one visit to know how we can help